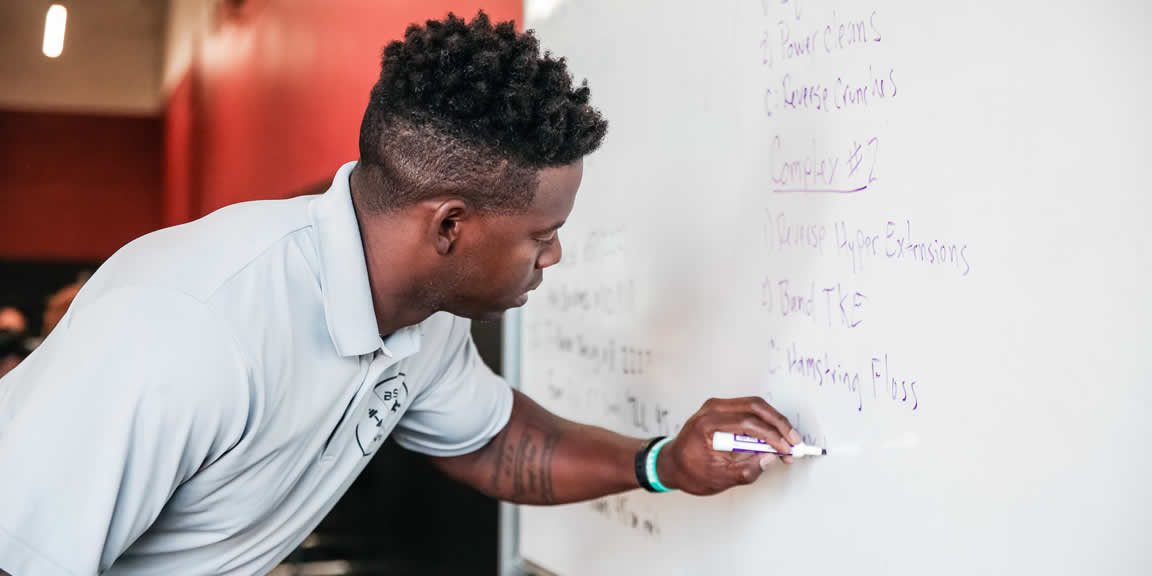 Program Design
We have a variety of periodized programs that we implement with our athletes here at the Boost Performance Center.  All programs are developed by coach Ray Bass CSCS, and take into account an athlete's chronological age, training age, sport, and time of year (in-season, off-season).  Because athletic goals vary, Boost offers specific programs aimed at building lean muscle (bulking up), strength, power, endurance and overall conditioning.  Program exercises are periodized on a continuum of easy → hard, simple → complex, and static → dynamic.
13 & Under Programs (Youth)
Because of their age, programs for athletes at this level emphasize high volume, movement attainment, core development, and plyometrics.  This sets the foundation for greater gains in the future as athletes progress their athletic careers.
Program Features:
Dumbbell exercises
Bands
Bodyweight exercise
Single/Multi joint exercises
Core training
14+ Programs (High School)
At this level it's important for athletes to become proficient in barbell exercises such as the squat, deadlift, bench press, and power clean.  Programs are aimed at building absolute strength and explosive strength.  We do not do 1RM (1 rep max) at the Boost Performance Center, rather a 3RM for safety.
Program Features:
Barbell exercises
Dumbbell exercises
Bands
Bodyweight exercises
Core training
Collegiate/Professional
Here is where we introduce athletes to advanced periodization concepts such as undulating periodization, german volume training (GVT), conjugate dynamic training, and power training.  Training concepts such as accommodating resistance with the use of bands and chains are used here as well.
Program Features:
Barbell exercises
Dumbbell exercises
Bands
Chains
Powerlifting
Advanced modalities
Core training
All Areas of Focus:
Olympic Weightlifting
Online Coaching
(951)-532-4904
500 Harrington St. Unit C1
Corona, CA 92880